I thought it was about time I posted here about the other major events that have been taking place in my life recently. Writing, of course, remains a major factor, but it's not what I do day-in, day-out – there are other things that take up most of my time. Namely, this: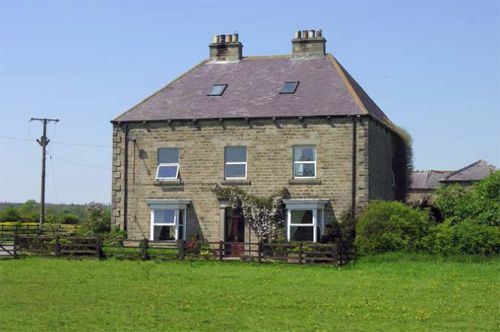 What you can see here is, of course, a house. More specifically, it's the very large and very much in need of renovation house that my partner and I bought this summer. Doing so involved me quitting my job, a move of 120 miles, and entirely new careers for both of us.
At the moment, then, our lives are entirely taken up with home renovation, and everything from fitting kitchens to planting trees. This is only a temporary situation, though, as the ultimate goal is to turn our home into a business, running a B&B that will hopefully provide for us for many years to come.
All of this is a big change and a long way – both physically and mentally – from the jobs we were doing before. However, scary though starting a new business is, we're definitely embracing the chance to be self-employed, to make our own decisions and to arrange our lives as we want them, rather than a faceless employer.
Eventually, too, we're hopeful that this change of lifestyle will both allow us to be more active, and to keep pursuing our creative endeavours (writing, of course, being mine, and art my partner's). How much time will remain in every day to devote to them remains to be seen, but at least that will be our decision in future.
So, a new business, a new lifestyle, and a giant leap into the unknown; if I'm sometimes a bit slow at updating the blog lately, now you know why!