It's fair to say that 'Album of the Month' hasn't actually been monthly for a long time now, but I haven't lost my desire to occasionally blog about my favourite bands and albums. Today's post: 'Shelter', the new album by French metal/shoegaze band Alcest.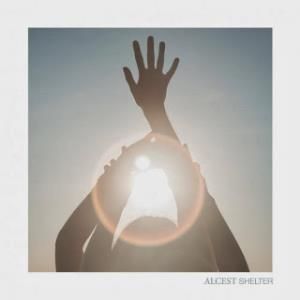 Alcest have a bit of a strange reputation in metal circles. Ever since their first release, it seems, so-called 'fans' have been lambasting them for not being 'metal enough', particularly as each new album seems to take another step away from the genre. 'Shelter' is no exception, and really has shed every last black metal influence the band ever had, to produce a melodic, dreamy shoegaze sort of sound that's both different and still unmistakeably Alcest.
And it's fair to say that 'Shelter' really couldn't have come from any other band, regardless of the change in direction. The vocals remain in singer Neige's soft, muted style, almost buried beneath the rest of the music – which becomes even more apparent when contrasted with the different sound provided on track 'Away', featuring the guest vocals of Slowdive's Neil Halstead. The general feel of the guitars, drums and melodies is also similar to that found on Alcest's other albums; despite the lack of metal elements, I could easily imagine several of the songs on 'Shelter' sitting alongside their more melodic tracks on earlier albums.
Having said that, it's fair to say that Alcest are likely to find a bigger audience with 'Shelter' than they have previously. Although the band have always had something of a warm sound, 'Shelter' is altogether softer than their earlier work, with no harsher metal interludes to intrude on the dreamy soundscape. That could be seen as a negative – as I said before, 'Shelter' won't appeal to a lot of Alcest's previous fans, and it also risks being too bland without the metal elements – but the band do thoughtful, delicate songs very well, meaning this is an album with a lot to offer, particularly on repeat listens.